I just wanted to share what I have been up to lately!!! Well I just finished up a few valentine Annies for you and just listed them over at Raggedy Dollys
Here is a photo of one of my Raggedies her name is Lil Valentina Annie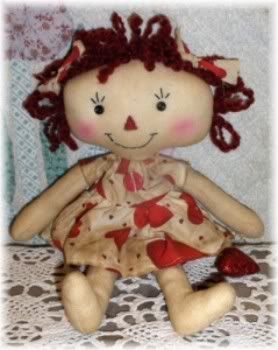 Isn't she a cutie? I really like how she came out, she is all ready to ship out to you.

Over at My Country Cottage I just listed some cute Valentine signs. Go take a look!!! Here is a photo of the signs.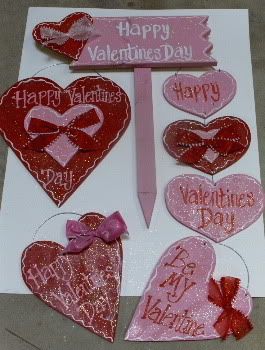 I know I didn't take a good photo, but I was in a hurry and it was this or nothing.

I've have been busy, here is a photo of the order I am finishing up to ship out tomorrow. I am making an extra Raggedy Bunny Doll and I will be listing her tomorrow.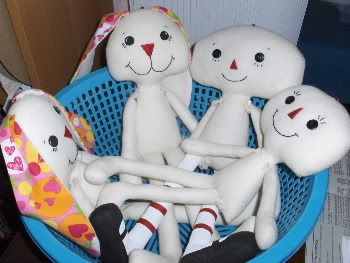 They still haven't taken there coffee bath yet, that is coming next. I think there a little cold with all the rain we are having here today. So gotta get them dressed real quick. I am sewing there dresses and they should be done soon.

Thought I would take a break from all the work and do a post on my blog it's been a while since my last post. Boy does time fly when you are having fun or in my case creating!!!

If you live in the area I just stocked all my 3 shops with new product so go over and take a look. The address for my shops are on my websites under show Listings.

Just thought I would share a little of what has been going on around here!!!

Thanks for stopping by,

Rosalie