I would like to wish everyone A very "Happy Easter" We are taking a little trip to spend Easter with my Family. I do enjoy our family time together, hoping for some warm weather tomorrow. My Sis has a swimming pool, it would be our first swim time for the new year!!!

I would like to share some photos of my Grandaughter Ashlynn as I promised my friend Jean I would share them on here.

These photos were taken last Halloween. I just received these from my daughter the other day. My daughter and I made Ashlynn's Cinderella Costume isn't she soooo cute!!!




Here is a back view of her costume.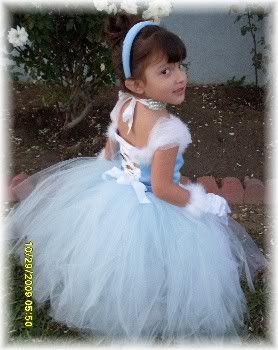 Here she is at Disneyland we went to their Disney Halloween Event.




Here is one more taken last Wednesday on spring break at Disneyland with Minnie Mouse. Ashlynn told me Minnie Mouse gave her lots of hugs and Kisses!!!




There you are Jean I hope you enjoyed the photos and yes she is growing.

Hope everyone enjoyed the photos.

We all will be going back to Disneyland in about 10 days to celebrate Ashlynn's Birthday there. Yes Disneyland seems to be our home away from home lately. LOL

It's such a magaical place to visit, when you enter Disneyland you feel like you've entered another world!!!


Happy Easter All,

Rosalie