These photos are so cute I just had to share them with you.

This is my granddaughter Ashlynn imitating grandma sitting at my computor with my glasses on. (notice the eyeglasses are upside down) my daughter and I could not stop laughing at how cute she looked.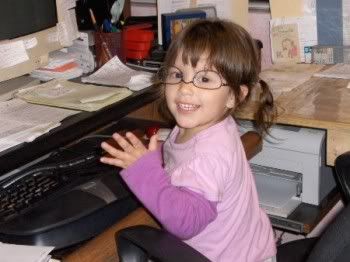 This one is a closeup of her.




This one she moved my eyeglasses to the top of her head.




This one she was tired of the photo taking and turned her head away from grandma.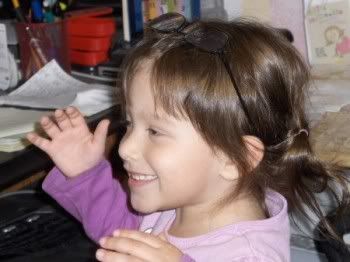 Thought you might enjoy seeing these cute photos. Grandchildren are so much fun you never know what they will do next.

Well back to work for me I have another show next week. It's Sugar Plum Arts & Crafts Festival over at the Costa Mesa Fair Grounds. See you there!!!

Rosalie