Just want to let you know what I've been up to lately. I finished with my craft show For Every Season and had to get working on my doll orders. Got them all finished and shipped out now I am working on some new Fall and Halloween designs I have posted some on my website if you want to take a look click here My Country Cottage I will be finishing and listing more later this week.

It hasn't been all work and no play my friend Glenna and I went on an all day shopping adventure last Sat. We drove over 200 miles round trip that day. We hit quite a few discount stores we heard about in very hard to find locations, so you know we hit the jack pot, there were all kinds of treasures waiting there for us.

One of my finds was a really cute wood wagen wheel cart to display my dolls in. I put it together today and love how it looks. I can hardly wait to display my dolls on it, now I have to get busy and make more dolls to put in there new cart.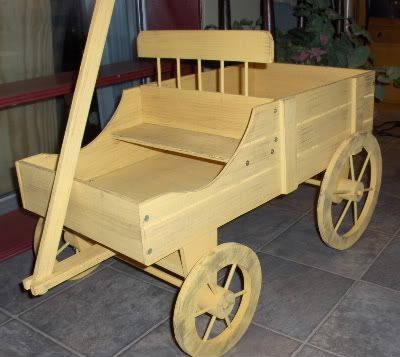 We had lunch at Pat & Oscars they have great food there, that was my first time eating there.

We also went to check out a new location at the Buena Park Mall for our Sugar Plum Craft Show being held there in Nov. and Dec. We loved it, I think the show is going to be a great success at this location!!! Good move Sugar Plum!!! I have the dates posted on my website if your in the area.

We are already planning our next outing to the movie theater, we have to do it soon before the crazy fall shows start up and there is no time for fun!!!

That's all for now till next time,

Rosalie